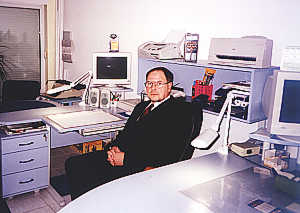 The firm KORDEX was estabilished in 1989. The firm has ist own metal manufacture, production in the partnership, and cooperation with the partner in Germany in the domains: construction bereau, construction of machines and assembly lines for machine tooling of plastic materials.
Our firm has also great progressive possibility in that estates.
We are searching constant partners to partnership on different legitimate form, cooperation in European Union countries, to combined investments and to products distribution.
Nowadays our firm is interested in purchasing machine tools centres together with partners, who will take commissioned productions.
> Investment Offer <